2001 Ford Taurus Head Gasket Replacement Estimate $191-$416+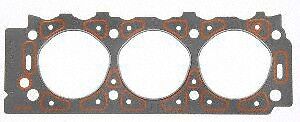 Blown head gasket. Need repaired or replaced.
Amy Musinski
Hi Amy,
The cost of replacing the head gasket will come down to parts and labor. Here's what you can expect to pay on average:
Parts= $16-$66 depending on the quality of the gasket.
Labor= 2-3.5 hours $175-$350 depending on the shop's hourly rate and the skill of the mechanic.
Total= $191-$416+
Hopefully you only need to replace just the gasket, because often times a blown head gasket means you probably need to replace the entire gasket set which will run you at least another $50 in parts and another hour or so in labor. All together that translates into at least another $150 tacked onto the price tag.
Articles that may be related to this one
Leave a Response
You must be
logged in
to post a comment.